U.G. Sato (Japan)
A message, no matter how complex and discouraging, can be interpreted in a pleasant way if it is expressed by a festive image, as if it had been created by a clown's joking spirit. My work as a designer, based on illustration, could not exist without the nonsensical joy and the illusion that lies under the intrinsic value of things. I would be very happy if my work could momentarily stimulate the spectator's mind and remain in his memory, at least partially.
As the global environment becomes worse day by day, and the ethnic and regional conflicts multiply, we are losing our awareness of Gaya's charm; under those circumstances, I am determined to continue with my efforts to create visual messages that transcend the barrier of language, and embed them in the minds of as many people as possible. This Japanese designer was born in Tokyo in 1935 and, after graduating from the School of Design of Kuwasawa in 1960, he founded the so-called Design Farm in his home town in 1975. He has exhibited his work in many one-man shows in Japan, among them those in museums and galleries in Tokyo, Kawasaki, Osaka and Takasaki, and in Europe, those in Amsterdam, The Netherlands and Lahti, Finland. His work has participated in group exhibitions, such as the Images Internationales pour les Droits de l'Homme et du Citoyen Show, presented in France and 39 other countries, where he exhibited his posters; also, at the Art Museum in Hara, the Saitama Modern Art Museum, and Gallery 91 in New York.
His work has been recognized with many awards such as the Gold Prizes granted by the International Graphic Design Biennial of Brno, Czech Republic; the International Poster Biennials in Warsaw, Poland and Lahti and Helsinki, Finland, where he was awarded a special prize; the bronze medal at the International Triennial of Toyama, and many others such as the Sculpture Award from the Bulgarian Artist Federation at the Humor and Satire Biennial of Gavrobo. As part of his work as a designer, in 1995, he organized, via fax, an antinuclear poster campaign in Paris and Tokyo to protest against French atomic tests, and there are numerous publications of his graphic work. At present, Sato is a member of the International Graphic Alliance, among other organizations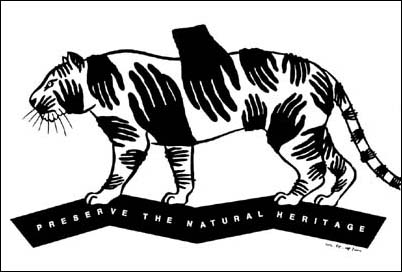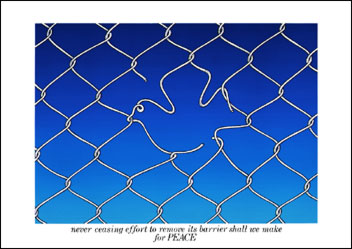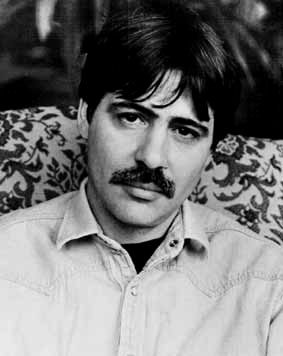 Orosz Istvan (Hungary)
He graduated from the Hungarian Academy of Applied Arts in 1975. Presently he works with autonomous and applied graphics (mainly drawing of posters and illustrations), and also began to deal with the production of animated films.
Frequent archaic formal elements, references to art history, stylistic quotations respectively playful self-reflections are related with postmodern intentions on his graphic cars. He likes to use visual paradox, double meaning images and illusionistic approaches while following traditional printing techniques such as woodcutting and etching. He also tries to renew the technique of anamorphosis.
He is a regular participant in the major international biennials of posters and graphic art as well as his works has been shown in individual and group exhibitions in Hungary and abroad. He is member of both Hungarian Art Academies and also the Aliance Graphique Internationale (AGI). He often uses UTISZ as an artist's pseudonym. It was the Homeric hero Odysseus who fought Cyclops, had used this name, and had put out the monster's eyes. According to the symbolic, ironic name: the art of István Orosz means "some kind of attack upon the eye".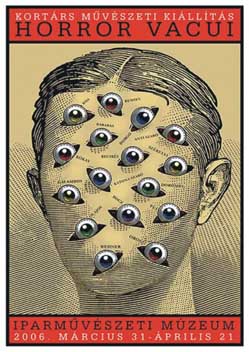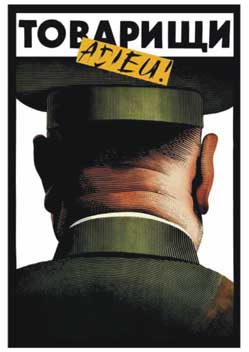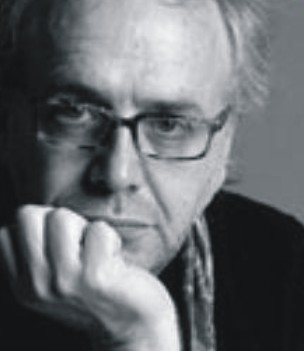 Eduard Čehovin (Slovenia)
Associate Professor Eduard Čehovin teaches Typography at Design Department of the
Academy of Fine Arts at the Ljubljana University, Ljubljana, Slovenia.
He graduated from the Faculty of Applied Arts, Department of Graphic Design, Graphic
Communication and Typography, Belgrade, Serbia. As a fellowship holder of the
IREX - International Research and Exchanges Board, US, he spent a year at the Buffalo
University, Buffalo and at the Parsons School of Design, New York.
Eduard Čehovin got several most prestigious International awards, such as D&AD, UK; ArtDirectors Club Award, Good Design Award, HOW International Design Award, Type
Directors Club Award, US, etc.
His works are published in all major international graphic design publications, such as
Etapes, France; Novum, Germany; Linea Grafica, Italy; D&AD Annual, UK; Art Directors
Club Annual, Communications Arts, Graphis Annuals, HOW, Print, Typo Directors Club
Annual and Visible Language, US, etc., and are exhibited in Australia, Canada, Europe,
Japan, Taiwan and US.
His works are included in permanent collection of The International Trademark Center
Collection, Belgium; Museum of Applied Arts, Croatia; Les Silos - Maison du livre et
l affiche - Contemporary Collection, Chaumont, France; Museum of Applied Arts,
Belgrade, Serbia; MGLC - International Center of Graphic Arts, Ljubljana, Slovenia;
Museum of Design (Poster Collection), Switzerland; The Chicago Athenaeum Museum and Merill C. Berman Collection, USA.
His clients come from Barbados, Belgium, Bosnia and Herzegovina, Botswana, Croatia, Cyprus, Egypt, France, Greece, Hungary, Liberia, Macedonia, Montenegro, Norway, Serbia, Slovenia, Spain, Sweden, Switzerland, UK, US and Zimbabwe.
Eduard Čehovin is a member of the Friends of Icograda - International Council of Graphic Design Associations and a member of TDC - Type Directors Club New York.
He gave lectures and wrote articles about graphic design and was also a member of
several design juries.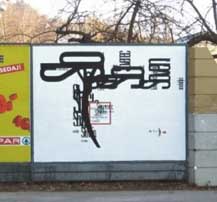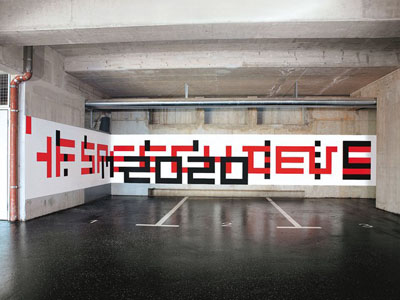 Kostovic Cedomir (USA)
Cedomir Kostovic was born 1952 in Sarajevo, Bosnia and Herzegovina. He earned his BFA and MFA degrees from the Sarajevo Academy of Fine Arts, where he taught graphic design until 1991. Invited as an Artist in Residence, he spent one year at Old Dominion University in Nortolk, Virginia. Since 1992 he has been teaching graphic design and illustration classes in the Department of Art and Design at Missouri State University, where he now holds the position of Professor.
In addition to teaching, Cedomir's professional activities include: creative graphic design in commercial, cultural and social contexts; organizing international poster exhibitions; publishing critical essays and articles on graphic design, and presenting lectures at various institutions.
He has been active on the international poster scene since 1980, and has exhibited at most major poster events in Poland, France, Belgium, Finland, Russia, Czeck Republic, Slovakia, Croatia, Slovenia, Israel, Mexico, Japan, Gemnany, Austria, Switzerland, Denmark, Holland, China, Iran, Taiwan, Turkey, South Africa, New Zealand, Brazil, Great Britain and the USA.
His work has been awarded with over hundred national and international prizes and featured in many books, catalogs and periodicals, which deal with contemporary graphic design. Cedomir's posters are included in prestigious poster collections worldwide.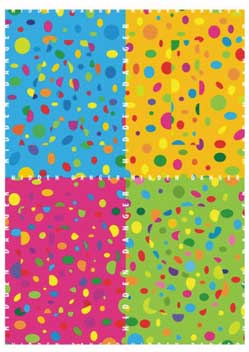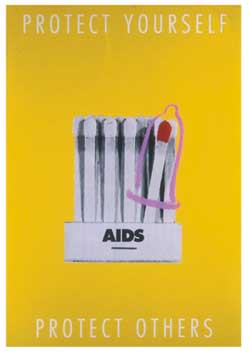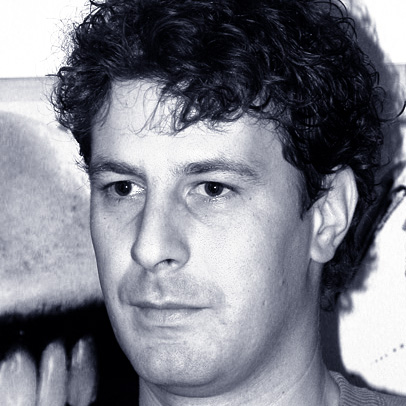 Atila Kapitanj (Serbia)
Born in Novi Sad in 1970. Graphic designer.
The memeber of 'UPIDIV' and of The Fine Art Circle, the Art Director Club, Serbia. Engaged
as a teacher of poster and typography subjects in Graphic Design Department at Novi Sad Academy of Art.
- Triennal of the Stage Poster - Sterijino pozorje, Novi Sad;
- EUROPEAN DESIGN ANNUAL, London;
- 11. FESTIVAL D'AFFICHES DE CHAUMONT , Chaumont;
- INTERNATIONAL BIENNAL OF THE POSTER IN MEXICO, Mexico;
- The 41st October Salon, Beograd;
- Triennal of the Stage Poster - Sterijino pozorje, Novi Sad;
- HONG KONG INTERNATIONAL POSTER TRIENNIAL, Hong Kong ;
- GOLDEN DRUM, Portoroz;
- 3. INTERNATIONAL TRIENNAL OF THE STAGE POSTER SOFIA , Bulgaria ;
- INTERNATIONAL BIENNAL OF THE POSTER IN MEXICO, Mexico;
- Triennal of the Stage Poster – Sterijino pozorje, Novi Sad;
- HONG KONG INTERNATIONAL POSTER TRIENNIAL, Hong Kong ;
- The Graphic Communication Festival 'NO NAME', The Cultural Centre, Cacak ;
- 4. INTERNATIONAL TRIENNAL OF THE STAGE POSTER SOFIA , Bulgaria ;
- HONG KONG INTERNATIONAL POSTER TRIENNIAL, Hong Kong;
- Liverpool International Arts Biennial ;
- Triennal of the Stage Poster - Sterijino pozorje, Novi Sad ;
- 10th International Poster Biennial in Mexico ;
- 21. International Poster Biennale Warsaw...