// JURY //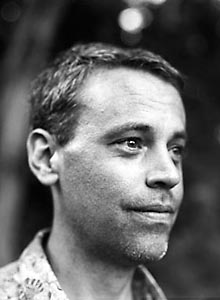 Brian Arnold
USA

Brian Arnold is a photographer, educator, and musician based in Ithaca, NY. He has undergraduate degrees in English and Ethnomusicology from The Colorado College, and an MFA in Photography from the Massachusetts College of Art. His photographs have been exhibited in China, France, Indonesia, Italy, and the United States, and are included in a number of important museum and library collections, including the Museum of Contemporary Photography in Chicago, the George Eastman House in Rochester, the library at The Cleveland Museum of Art, the Denver Art Museum, the Johnson Museum of Art at Cornell University, the National Gallery of Australia, and Light Work in Syracuse, NY. He has received a number of important grants and residencies, most recently from the MacDowell Colony, the Cite Internationale Des Arts in Paris, the Henry Luce Foundation, and the American Institute for Indonesian Studies. Brian has taught and lectured about photography at a number of prestigious institutions in the United States and abroad - including at Cornell University; the School of Art and Design at Alfred University; Massachusetts College of Art; the Santa Reparata International College of Art in Florence, Italy, Pasundan University in Bandung, West Java; the Institute of Technology in Bandung; the University of Indonesia; the Indonesian Institute of Art, Yogyakarta; the National Gallery of Australia, Canberra; the School for International Training, the Academy of Arts in Novi Sad, Serbia; and the Beijing Film Academy.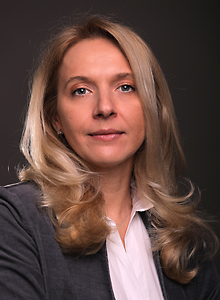 Dubravka Lazić
Serbia

Educated as painter (bachelor studies, 1997), photographer (master studies, 2000) and filmologist (PhD studies, 2013) Dubravka Lazić teaches History of Photography, History ofFilm and Photography subjects at the Academy of Arts and Philosophical Faculty in Novi Sad. She also exhibits her own artwork in Serbia and other countries since 1998. Dubravka Lazić is the author of numerous solo and participant at many group exhibitions worldwide. She is author of several published articles and two books. Also, she is organizer and member of several committees of the University of Novi Sad, organizational boards and juries, as well as consultant and participant on many artistic projects. She currently serves as the Vice-Dean for arts and international cooperation at the Academy of Arts of University of Novi Sad and holds the position of the Chairman of the University of Novi Sad Council for the Arts and Humanities.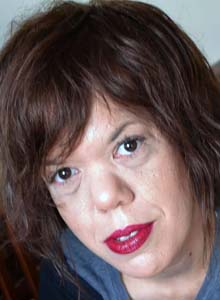 Jelena Matić
Serbia

M.A. Jelena Matić (Belgrade, 1977), graduated from the Faculty of Philosophy, Art History Department, and received her master's degree from the University of Arts in Belgrade, Theory of Arts and Media. She was a contributor to the Refoto Magazine (2003–2015); curator and the author of a large number of texts on the history and theory of photography, including texts for the books and catalogues of exhibitions of local and foreign artists. She was Art director of the Gallery Artget in 2015, and author of the book A Short History of Photography (Cultural Centre of Belgrade, 2017.). Since 2018, she has been an expert associate for the subject Development of the Medium of Photography at the Department of Applied Graphics (Module: Photography) at the Faculty of Applied Arts in Belgrade. At the end of 2019, she launched the blog Image&Box: On photography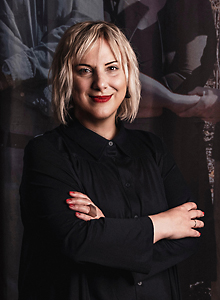 Olja Triaška Stefanović
Slovakia

Olja Triaška Stefanović, PhD is a photographer and visual artist, assistant professor at the Academy of Fine Arts and Design in Bratislava, head of the Department of Photography and New Media. Her artistic work is about personal relation to Balkan conflicts and a new geography in the context of Central and Eastern Europe.In 2020, she presented an interdisciplinary art project: an exhibition and a photo book Brotherhood and Unity. In addition to this topic, the space, history and architecture of Eastern Europe also occupy a special place in her visual research. Her photo essays in the field of architecture have been published and awarded in numerous books and publications in Europe, and for her photographic work she has won many prestigious awards, including "Photographer of the Year 2015", awarded by the Central European House of Photography in Bratislava, and " Grant for Contemporary Artist 2019 "of the Novum Foundation from Bratislava. Her works are part of the permanent exhibition of the Slovak National Gallery in Bratislava, the City Gallery in Nitra in Slovakia. She regularly exhibits both in Slovakia and abroad.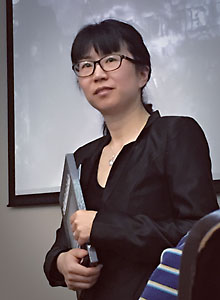 Zhu Jiong
China

Dr. ZHUJiong is an Associate Professor and an MFA/MA student advisor at Beijing Film Academy. She has taught photography at the university level for over 20 years, including the courses History of World Photography, Documentary Photography, and Photography Writing. Besides teaching, Dr. ZHU is engaged in her own photography, as well as commentary, curation, and cultural research. Over 100 of her articles have been published in various professional newspapers and media. She has curated more than 20 exhibitions at the China National Art Museum and various major photography festivals, and has won multiple curatorial awards.