// JURY //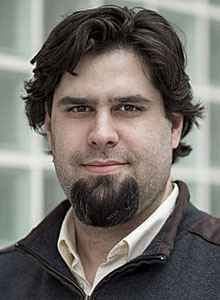 István Virágvölgyi
Curator, photo editor, secretary of the Robert Capa Photography Grand Prize Hungary.

István Virágvölgyi studied freehand drawing, desktop publishing and photography and earned a master's degree from library and information studies at Eötvös Loránd University. He worked at Origo news portal first as photo editor and then as head of photography between 2007 and 2011 after which he joined MTI Hungarian News Agency and was the head of the photo desk until 2014. He served as deputy director for professional affairs at the Robert Capa Contemporary Photography Center until the end of 2015. He is the secretary of the Robert Capa Photography Grand Prize Hungary.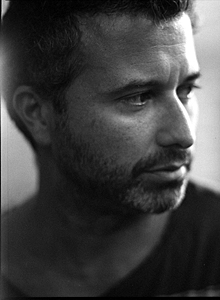 David Pujadó
Photographer, gallery owner. curator and director of Belgrade Photo Month.

Since 2013 he has been based in Belgrade where he runs Бартcелона (www.bartcelona.net). a photography gallery that has showcased more than 40 exhibitions. In 2015 he set up Belgrade Photo Month (www.belgradephotomonth.org), an annual festival dedicated to exhibiting and promoting photography in Belgrade. The second edition of the BPM took place last April.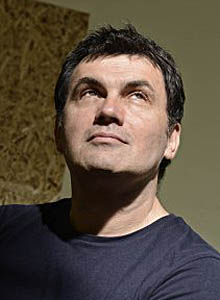 Željko Mandić
Photographer and the Professor at the Academy of Arts, University of Novi Sad.

Born in 1964. Graduated at University of Belgrade, Faculty of Dramatic Arts on study program -Camera. Completed Master study program of Photography at University of Novi Sad, Academy ofArts. As a photographer, director of photography, director and video artist participated on numerousgroup exhibitions of photography, as well as national and international film festivals. Author of treesolo exhibitions of photography. From 2013, works at Academy of Arts in Novi Sad as assistantprofessor of photography.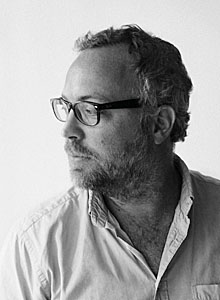 Donald Weber
Photographer and the Professor at the Royal Academy of Art in Hague.

Prior to photography, Donald Weber originally trained as an architect and worked with Rem Koolhaas in Rotterdam, The Netherlands. Weber is the author of four photography books. Interrogations, about post-Soviet authority in Ukraine and Russia, has gone on to much acclaim; it was selected to be included in Martin Parr and Gerry Badger's seminal "The Photobook: A History, Volume III."
He is the recipient of numerous awards and fellowships, including a Guggenheim Fellowship, the Lange-Taylor Prize, the Duke and Duchess of York Prize, two World Press Photo Awards and shortlisted for the Scotiabank Photography Prize. His diverse photography projects have been exhibited as installations, exhibitions and screenings at festivals and galleries worldwide.
Currently Don is working on his next book, War Sand, about historic sacrifice, and the meaning of war in our modern world. He is represented by Circuit Gallery in Toronto and serves on the faculty of the Royal Academy of Art in The Hague, The Netherlands.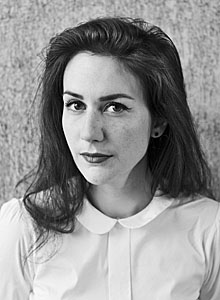 Marina Paulenka
Artist and the artistic director of the photography festival "Organ Vida" Zagreb, Croatia.

Marina Paulenka was born in Vinkovci, Croatia, in 1985. She has a masters degree in Graphic Design from the Faculty of Graphic Arts and a masters degree in Photography at the Academy of Dramatic Art in Zagreb. She is a member of the Croatian Freelance Artists' Association.
She won the Dean's award, the Special Rector's Award, and Award for the best student work from The Center for Women Studies in Zagreb.
In 2015 she participated at NOOR Nikon Masterclass in Belgrade with Andrea Bruce, Stanley Green, Kadir von Louhizen.
She was a winner of Photonic Moments Portfolio Review 2014 at Month of Photography in Ljubljana, Slovenia. She was nominated for Erste Fragments 2014, ESSL ART AWARD CEE 2015, NEU/NOW 2015 and T-HT@MSU 2015 Award for Croatian contemporary art. Screenings and work presentations at Delhi Photo Festival, Eastreet, Aleppo Photo Festival, NEU/NOW, Backlight, Photonic Moments, MOB Format festival. She had 6 solo and more than 40 juried group shows in the world and Croatia. Lives and works in Zagreb.